Once upon a time, I started a legacy... and then didn't update it for an embarrassingly long time!! I actually took and edited these pictures quite a while ago but I kept getting other ideas for posts that I wanted to do first! So this is long overdue but here is an update FINALLY on my legacy!
Things were going great with Denise's boyfriend Juan, but the thing that REALLY sewed it up for him was that he got along great with her cat, Adso.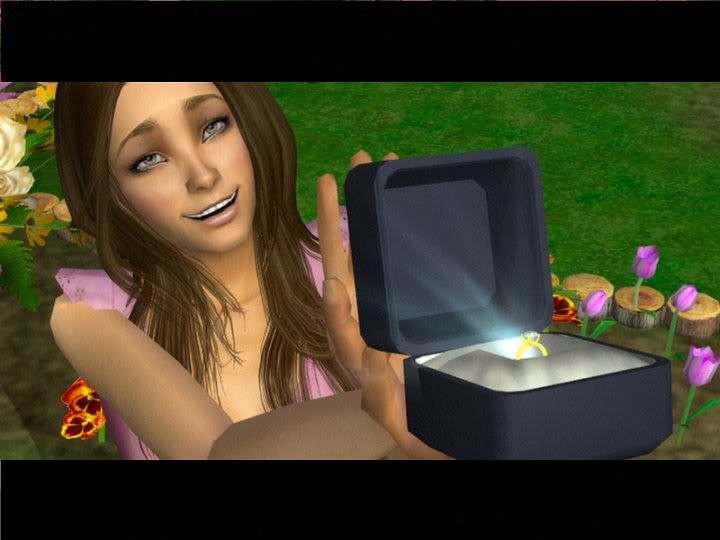 So Denise popped the question!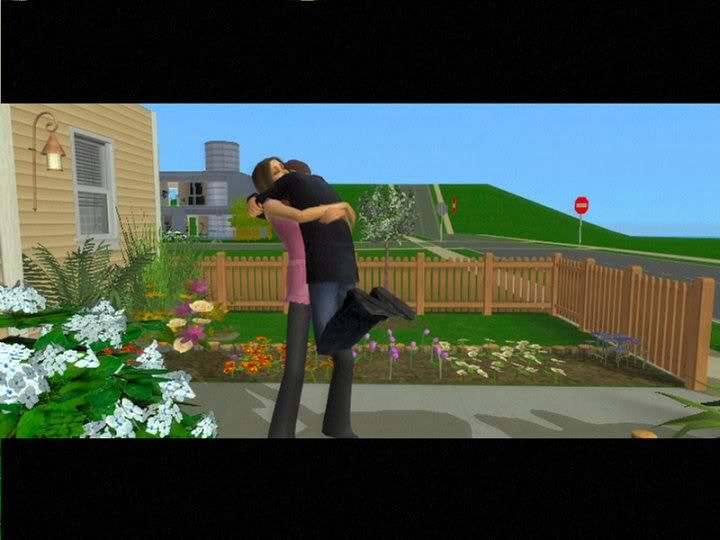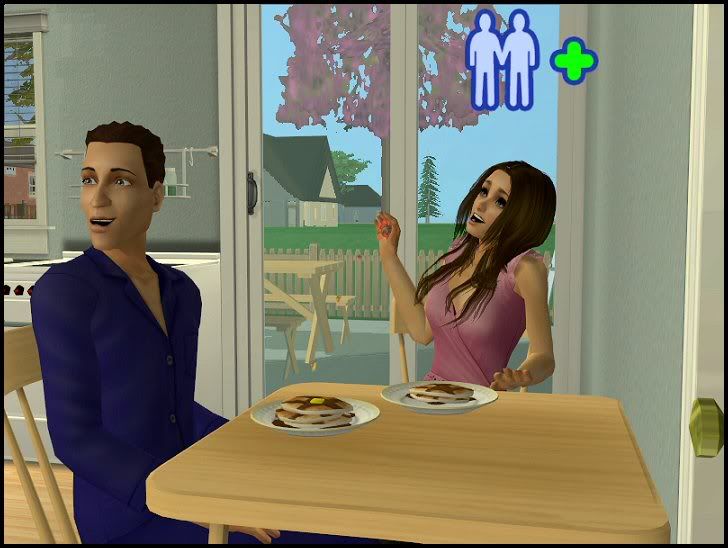 Food fight!! They're really pretty adorable together. :)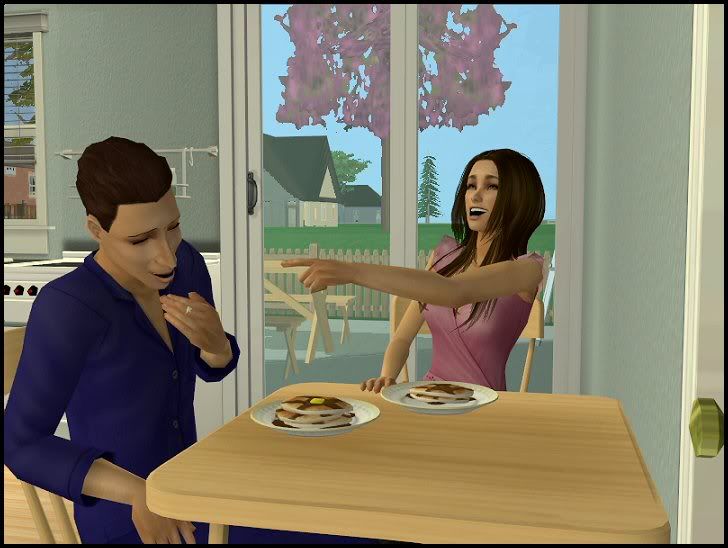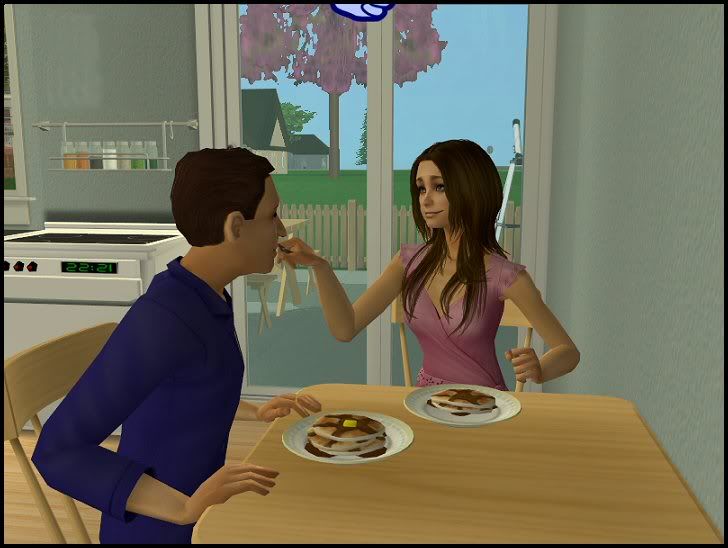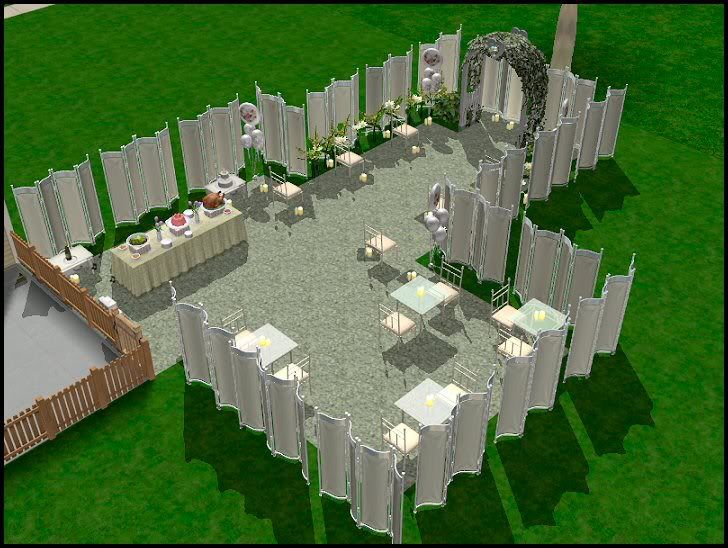 They "hired" a wedding planner to create a beautiful area in their backyard for the wedding ceremony.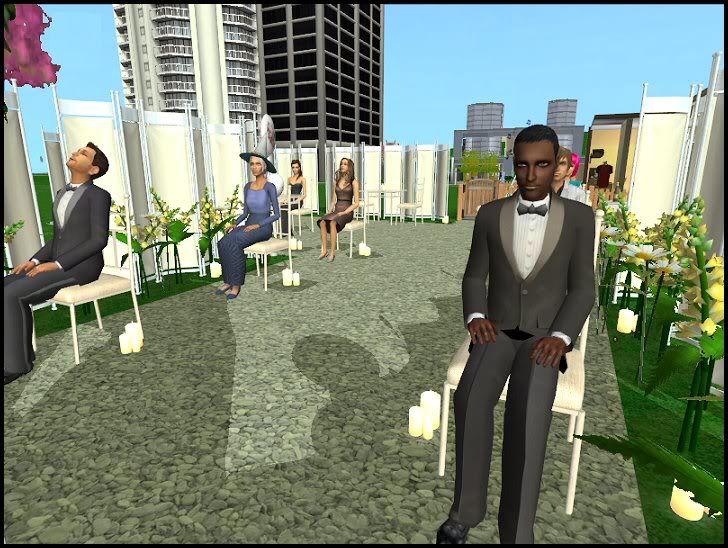 The guests anxiously await the vows!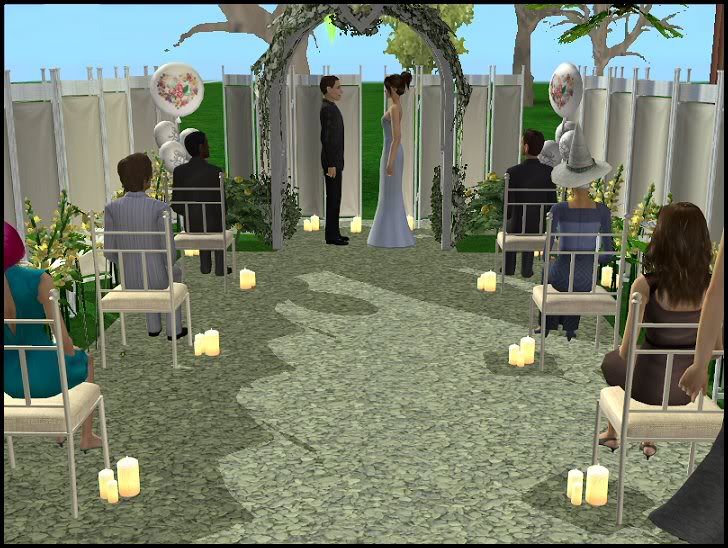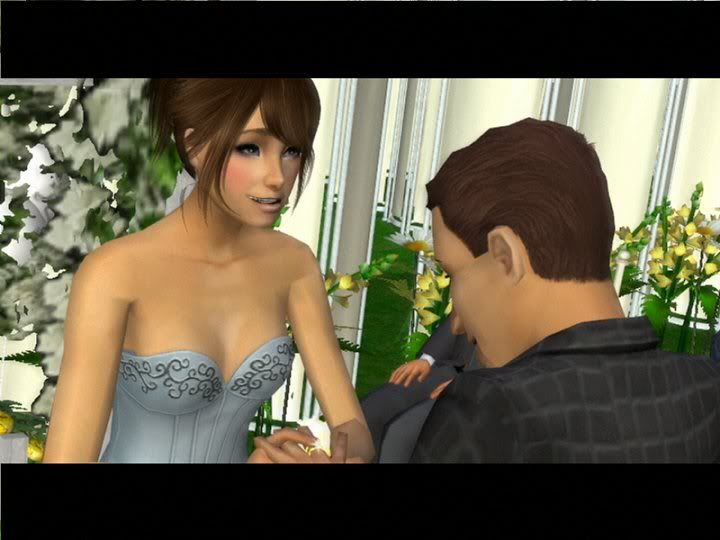 And he's made an honest woman of her!! This legacy can finally get going!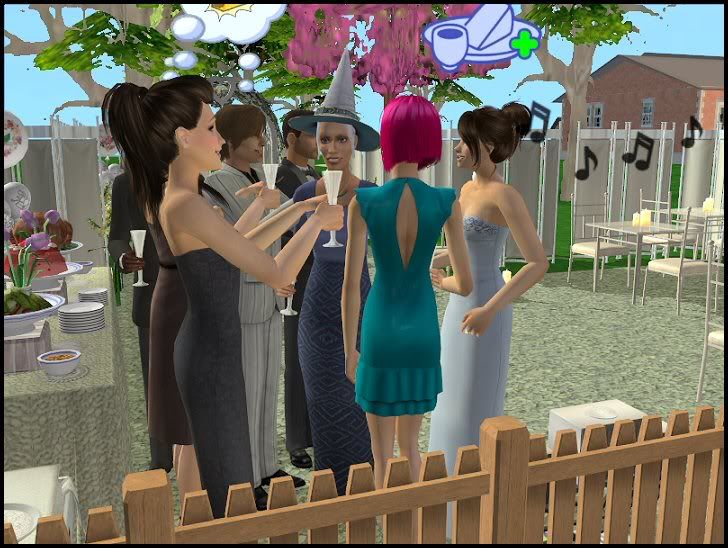 And last but not least a shot of the guests toasting and milling about!