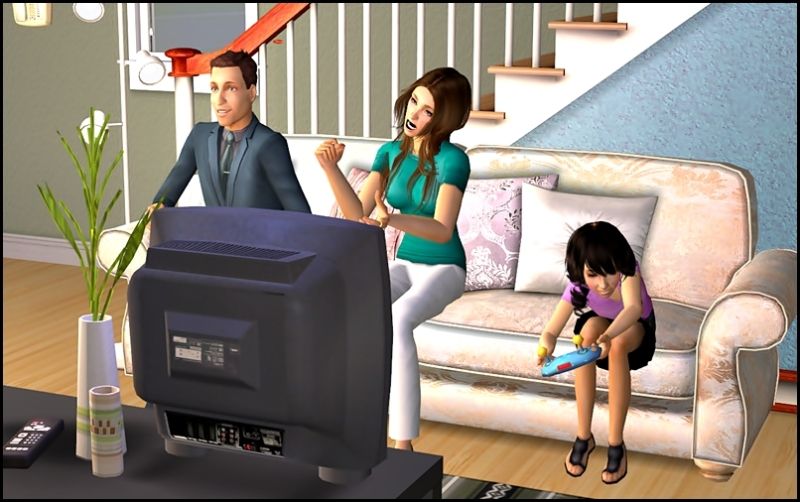 Denise and Juan try to be involved in their kids lives, which often means watching Alicia play video games. She's trying to beat a high score, so she won't let anyone else play with her.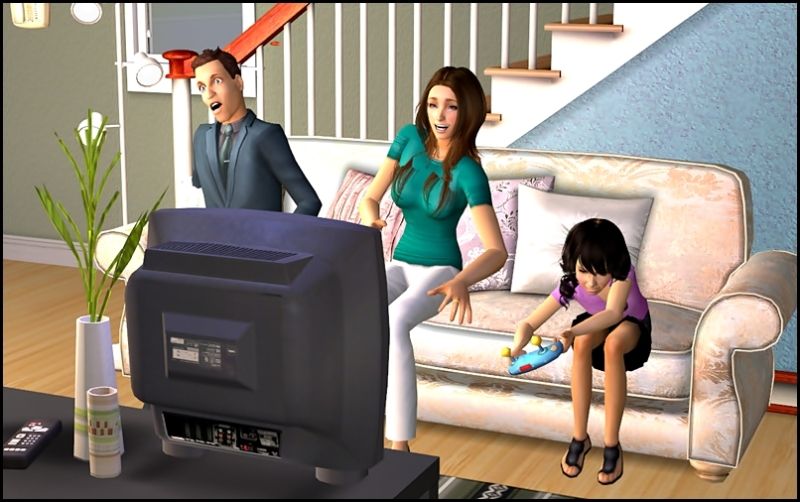 But mom and dad don't seem to mind, they get really into it anyways.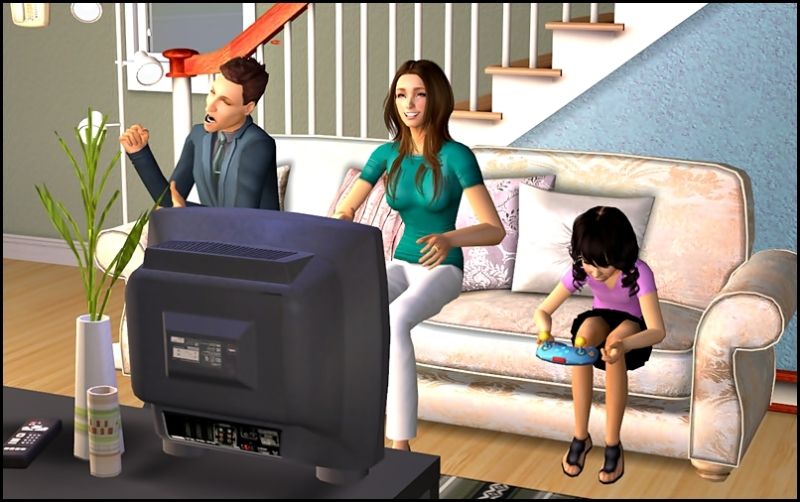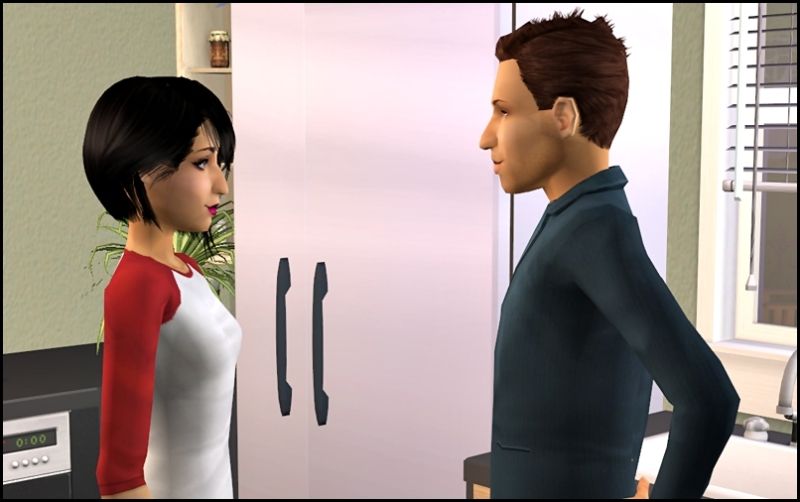 A perfect opportunity for nose comparison came up and I couldn't pass it by! I really do like it on Helena, it gives her face character.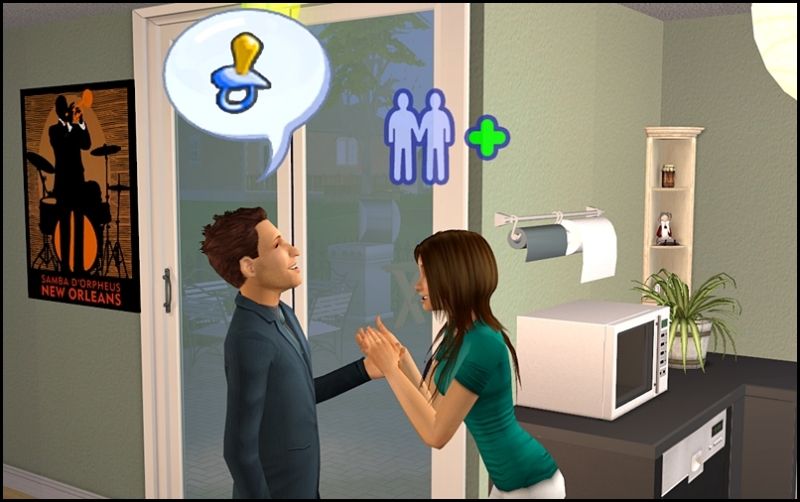 Denise brought up the topic or more babies in conversation, and Juan thought she was joking. Not entirely sure Denise was, she seemed pretty earnest, but she took it in stride when Juan laughed it off. Guess two is their limit!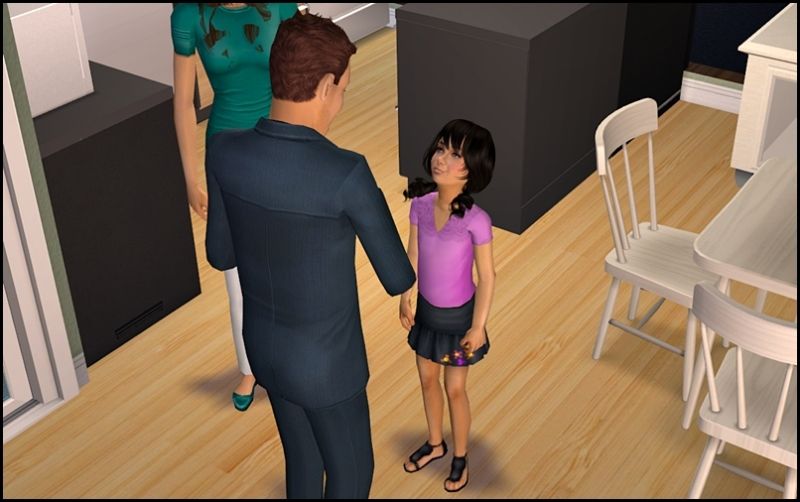 Juan tried to explain the importance of niceness to Alicia, who is endowed with but one niceness point. She gave him this long suffering look while he talked, and then shook her head and walked away. Clearly that's not going to happen.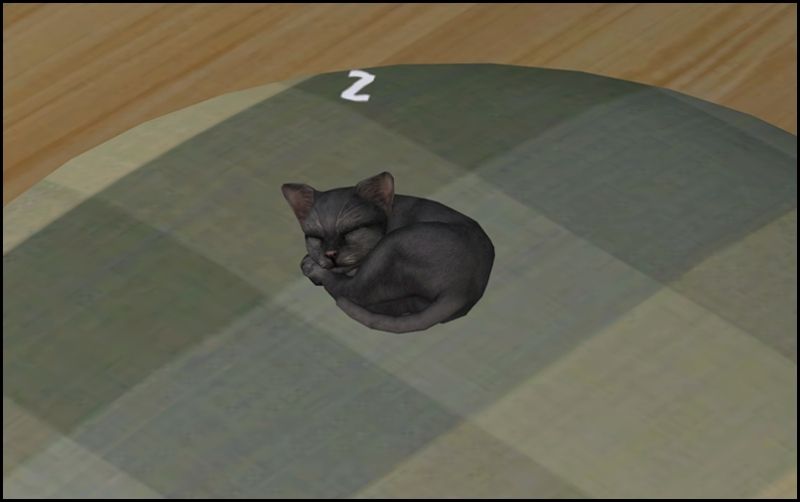 Kittens are just adorable when they sleep. Pictures just because.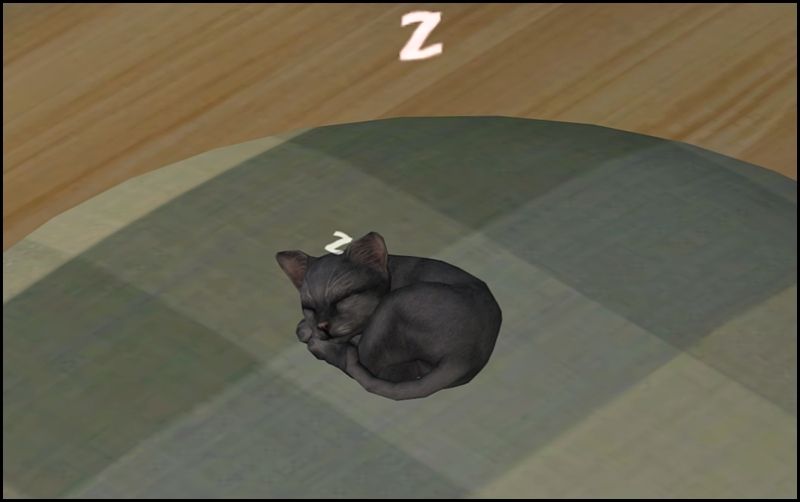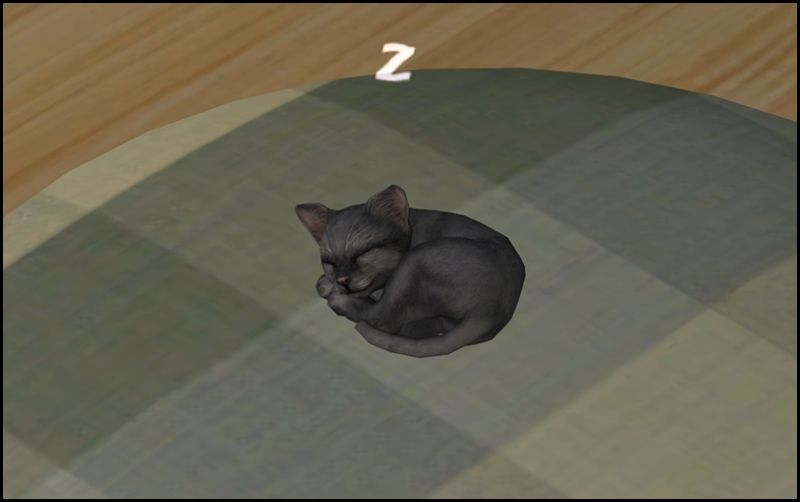 The little smile!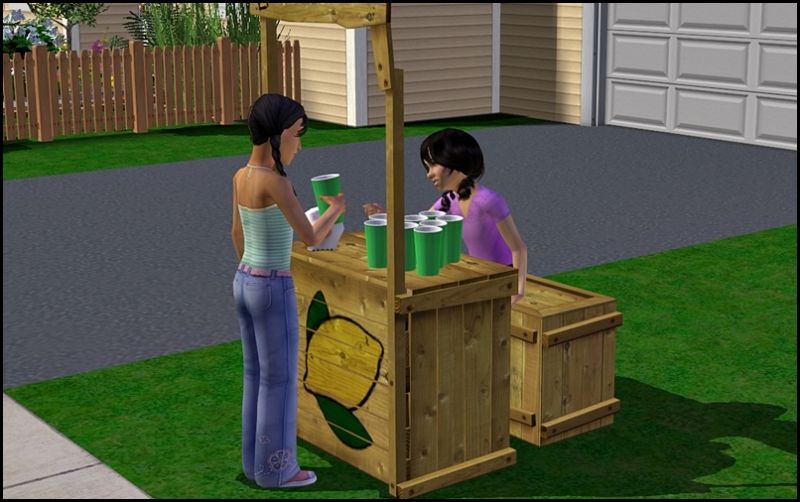 Alicia is beginning to show a bit of an entrepreneurial spirit - summer came along and she decided she wanted to set up a lemonade stand for herself. Juan and Denise put one together for her out of some wood scraps and Alicia got down to business. After not too long a girl from school came by and became her first customer!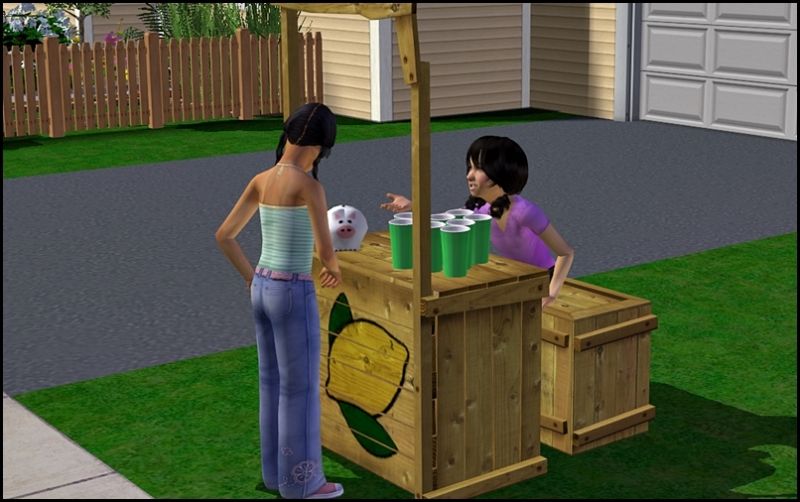 "Pay up!"
Not the neatest pour, but she'll get practiced at it.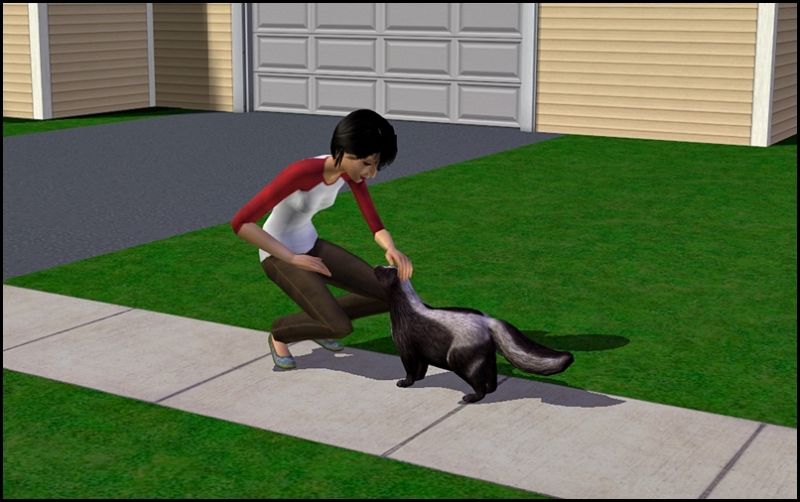 Helena must still be a little out of sorts since Adso passed away, because she decided to show some affection to the skunk that was hanging around the house. Not going to lie, I was really hoping it would spray her. It's funny when it happens to dogs, I can only imagine it's funnier when it happens to Sims - I've never actually seen it!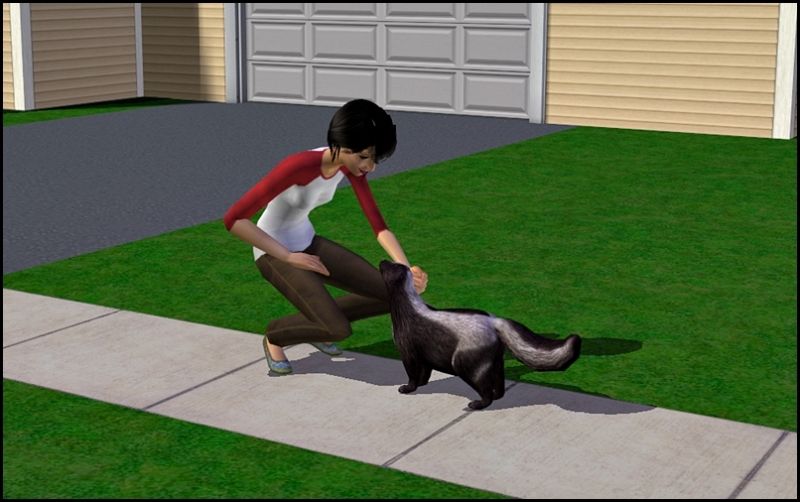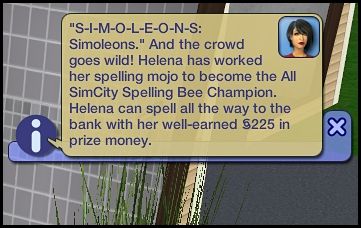 Helena shows some impressive intelligence and makes the family a little extra cash too. Whoo!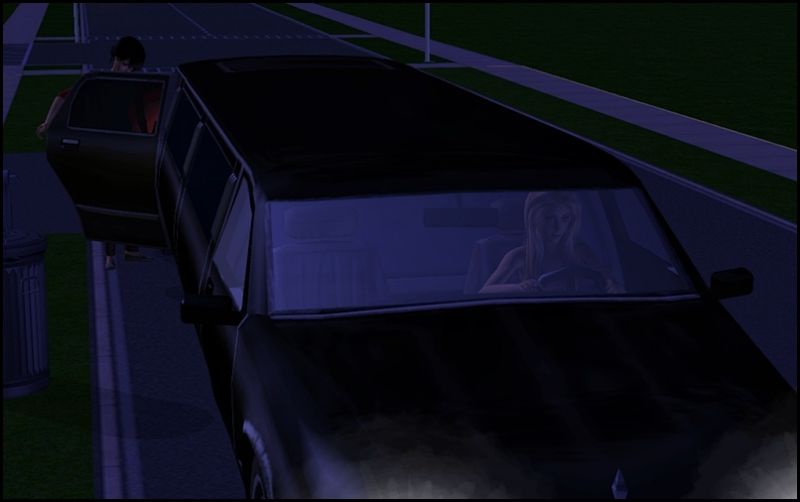 But the rebellious behaviour carries on unabated - this time her friend Penelope Cinderella picks her up in a limo! I seriously have no idea where these Sims are getting these vehicles from.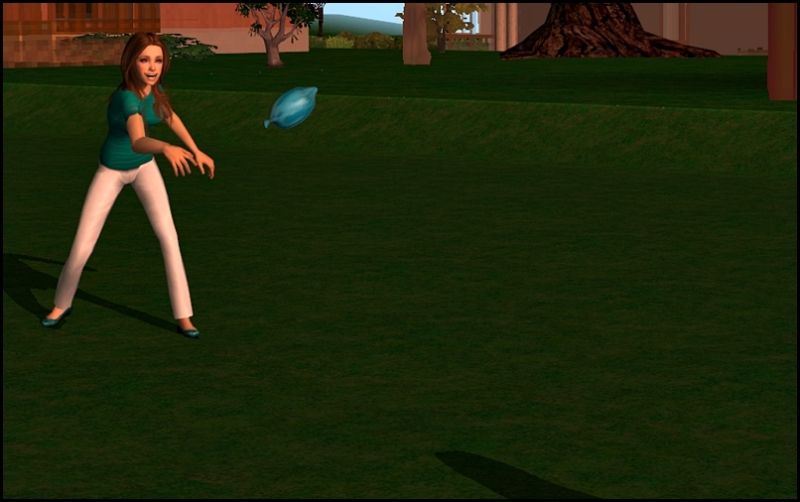 A warm summer evening is a perfect time for a mother daughter water balloon fight. Alicia's competitive nature makes her a fierce combatant!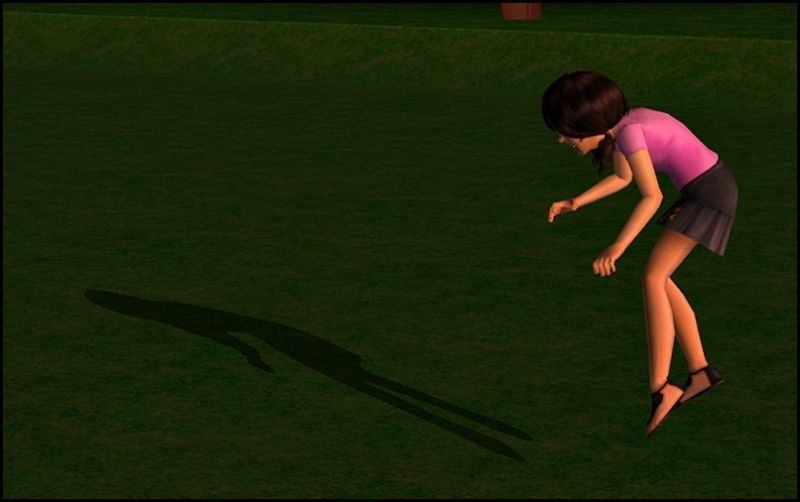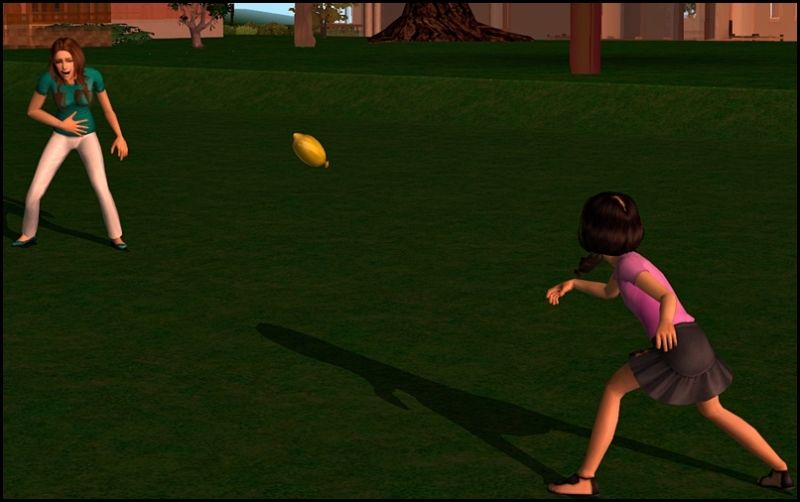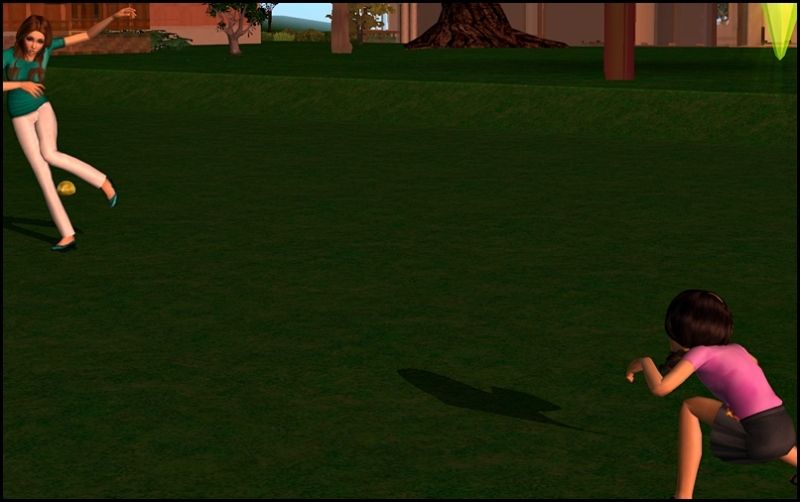 Near miss!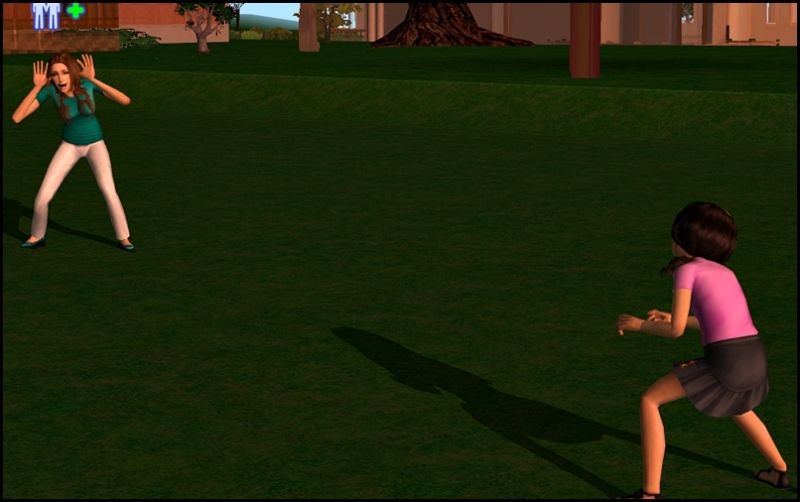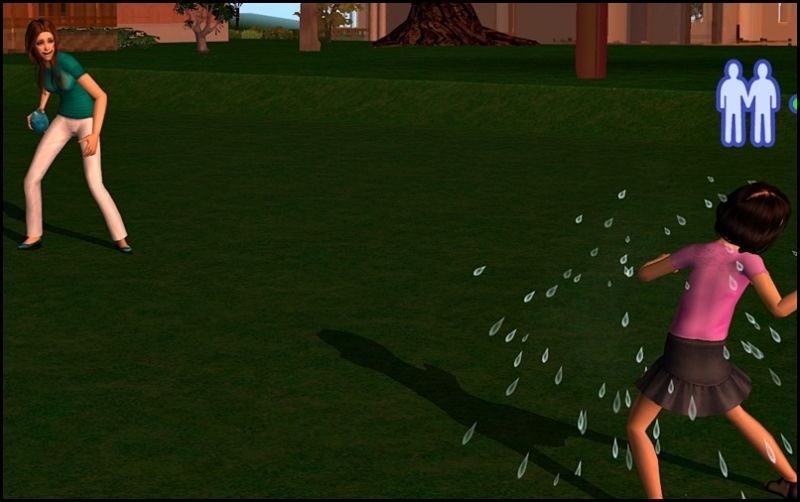 Gotcha!
Stay tuned next time for more from the Travers. :)